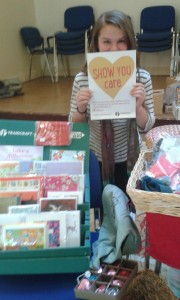 On Saturday the 15th of October 2016, a 'Fairtrade Breakfast' was held at Over Kellet village hall, including a full English breakfast, cereals, toast, marmalade and much more.
 Along with Fairtrade food which was on sale, other goods were also available. These included wool, paper and wood, all of which could be bought as unique gifts.
 The event was well attended, helping to promote Fairtrade and sell fairly traded products, but also bringing the people together for an enjoyable breakfast together – all for a good cause!