The District and Fairtrade Status
Lancaster was one of the ten 'Twinned Cities' chosen to declare its Fairtrade Status on March 5th 2004 thus celebrating the 10th Birthday of the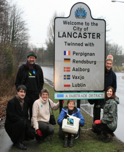 Fairtrade Mark. Our 'Twin City' is York.
Lancaster District boundary adjoins Cumbria to the north, North Yorkshire to the east, Garstang, the World's First Fairtrade Town, and the rest of Lancashire to the south. Morecambe Bay lies to the west.
Who We Are
A small assorted group of folk with big ambitions who believe that:
Fairtrade is one of the most effective ways of fighting poverty in the developing world. Also, that we have the power to overturn the injustices that exist in international trading through the everyday decisions we make whilst shopping.
What we do
We seek to promote Fairtrade throughout Lancaster, Morecambe and beyond, by visiting retail outlets and businesses, attending community events and organising events during Fairtrade Fortnight which involve different groups in our district.
We are represented on:
Lancaster University's Fairtrade Steering and Action Groups
Galgate Village Fairtrade Steering Group
Fairtrade Lancashire's Steering Group
We have close links with other Fairtrade Groups outside our district, supporting each other and working together on joint ventures.
Many local people and Lancaster City Council, continue to work to ensure FAIRTRADE in the district keeps growing.
Flagship Employer
We see a Flagship Employer as a business or organisation which is committed to the ethics of Fair Trade and is prepared to work towards the expansion of its use and promotion both inside the company and with the wider public. It should be well known locally and further afield.
To be announced.
Fairtrade Villages
Galgate became the FIRST VILLAGE in the District
to announce its Fairtrade Status on October 6th 2013.
www.facebook.com/GalgateFairtrade
It is hoped that many more will follow.  The Fairtrade Towns web page gives details of how to make your city, borough, town, village or area a Fairtrade Town. Please contact us if you are interested in being involved with Fairtrade in your village.
What is Fairtrade?
More and more shoppers wish to buy products which exploit neither the environment nor the people who produce them. Fairtrade makes it possible to shop with a difference and make a direct impact on the lives and well-being of producers.
The Fairtrade Mark guarantees goods have been fairly traded. The Mark is awarded only to products that meet strict criteria, including:
decent wages, adequate housing and health and safety standards for workers in plantations and factories
the right to join trade unions or to participate in democratic organizations (e.g. producers' co-ops)
a fair minimum price
a social 'premium' on top of the fair price, to improve schools and provide healthcare and roads, so that people can plan their future
a long-term trading commitment
good environmental standard and sustainable production practices
no child or forced labour
The Fairtrade Foundation, with its partners, checks that products continue to meet these criteria after they have been approved.
The Fairtrade Foundation monitors Lancaster, Morecambe and the surrounding area to ensure that targets continue to be met and the Fairtrade District status is maintained. Many local people, including a steering group and Lancaster City Council, continue to work to ensure Fairtrade in the district keeps growing.
For more information  about Fairtrade see www.fairtrade.org.uk
A Golden Future – buying Jewellery the ethical way.
For several years now, more and more products have turned towards Fairtrade methods to ensure fairness for producers and high quality for consumers. The likes of tea, coffee and chocolate are well known elements of the Fairtrade culture, Although it is still reasonably new and developing, there is now a new product to enjoy:  Fairtrade Gold –  a symbol of love, power and wealth.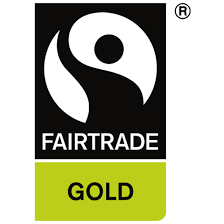 90% of the workforce involved in gold mining are small scale miners who then sell to companies throughout the world.
That is where Fairtrade comes in.
With Fairtrade Gold, it is guaranteed that miners receive a fair price and premium to support their work and businesses. There is more though: all certified Fairtrade gold mines and companies are expected to contribute to community projects such as education and provision of clean water and healthcare. That has to be worth the price!
Fairtrade Gold is still quite young. Miners in Peru have been benefiting from Fairtrade since 2011 and in 2016 shipments (from Uganda) were delivered from the first Fairtrade certified Gold mine in Africa. However, the promise for the product is clear, as one miner noted: "When we get a Fairtrade price we'll be able to educate our children and the community will also benefit as we'll be able to support the health centre in Busitema … We'd like to support the orphans with exercise books. Even buying an extra 12 books makes a big difference".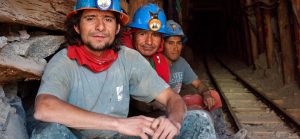 Fairtrade Gold is available in Lancaster, Morecambe and the surrounding district!
If you ask or look for Fairtrade products in outlets such as – Silver Tree, Argos and Firths, each of these offer genuine Fairtrade certified gold products which ensure the miners can continue to shine.
For more information  about Fairtrade see www.fairtrade.org.uk