Schools in the District supporting Fairtrade
Many schools support and promote Fairtrade and members from several schools have been attending workshops about Fairtrade some relating to gaining Fairtrade status.
Here are some examples: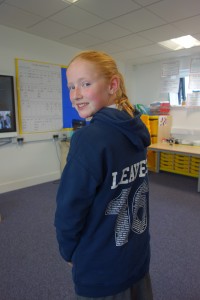 Moorside Primary School, Lancaster has now been credited with the FairAchiever award, which gives them full Fairtrade school status. Year 6 pupils organised a Fairtrade event playing host to a number of schools. Their visitor was Pamela from Mauritius who works in a factory for Koolskools ethical clothing company. At the end of the 2016 school year, leavers were proud of thier Fairtrade hoodies supplied by Koolskools. With encouragement from this school, Christ Church and  Dallas Road Primary Schools also offer Koolskools as a Fairtrade alternative to cotton Uniform for schools.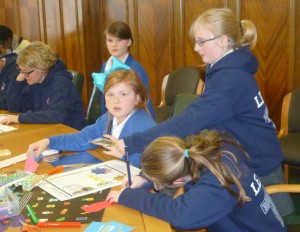 Koolschools ethical clothing was promoted at the Lancashire Fairtrade School conference 2017.
Our Lady's Catholic College has gained the Fairtrade Foundation "FairAchiever" award a few months ago and is a Fairtrade School.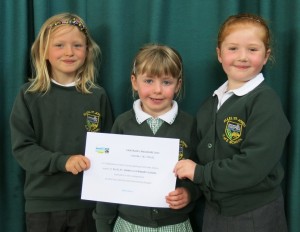 Pupils at Ellel St John's Primary school were presented with certificates for thier successful enties to the Lancashire Fairtrade Competion held in 2015 when the county was awarded Fairtrade status. More details about the competition can be found in the "Fairtrade Competition" post under the heading "News".
We would be grateful for news about schools' Fairtrade work to support and promote Fairtrade. Please email us via the "Contact Us" page of this website.
Fairtrade Universities in the District
University of Cumbria
Lancaster University
Resources and Courses about Fairtrade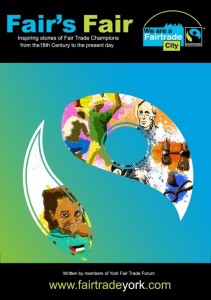 Details of a new book produced by the York Fairtrade forum,  Fair's Fair – Inspiring stories of Fair Trade champions from the 18th century to the present day, and information on how to purchase it, can be found here.
Liberation Nuts Video: The producer of Fairtrade nuts, Liberation Nuts have produced a video Changing the World Nut by Nut
Course offered by Global Link: "Introduction to the Fairtrade School Award".
Fig Tree Centre Chocolate "Bean to Bar" workshop(s): It is possible to book a Chocolate Making workshop about Fair Trade for school pupils. For more information about the Fig Tree Chocolate "Bean to Bar" workshop(s) see http://fairtradecentre.org/workshops-2/educational/