Congratulations FAIRTRADE MARK!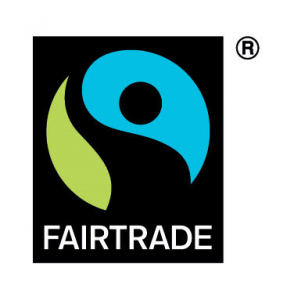 Celebrating 25 years this month
In 1994 the first Fairtrade certified product Green & Black's Maya Gold Chocolate made with cocoa from Belize was launched, followed shortly after by Cafédirect coffee, Percol coffee and Clipper tea. Today there are over 6,000 Fairtrade products from coffee and tea to flowers and gold.
Fairtrade is about better prices decent working conditions, local sustainability and fair terms of trade for farmers and workers in the developing world.
By requiring companies to pay sustainable prices, which must never fall lower than the market price, Fairtrade addresses the injustices of conventional trade, which traditionally discriminates against the poorest, worker producers. It enables them to improve their position, have more control over their future and lead the dignified life everyone deserves.
With Fairtrade we have the power to change the world every day. With simple shopping choices we can get farmers a better deal.
Buying Fairtrade in Lancaster, Morecambe & District is easy. Many shops, supermarkets and other businesses sell Fairtrade products. Select appropriate page on this website to find out more.